With Valentine's Day right around the corner, couples across the Mile High City are searching for that perfect romantic Denver restaurant to cozy up for an intimate dinner.
While the food hall movement is alive and well, we think smaller is better when it comes to picking a romantic Denver date night spot, especially for a celebration like Valentine's Day or an anniversary dinner.
Here are our top picks for the most romantic Denver restaurants:
Coperta
Uptown, $$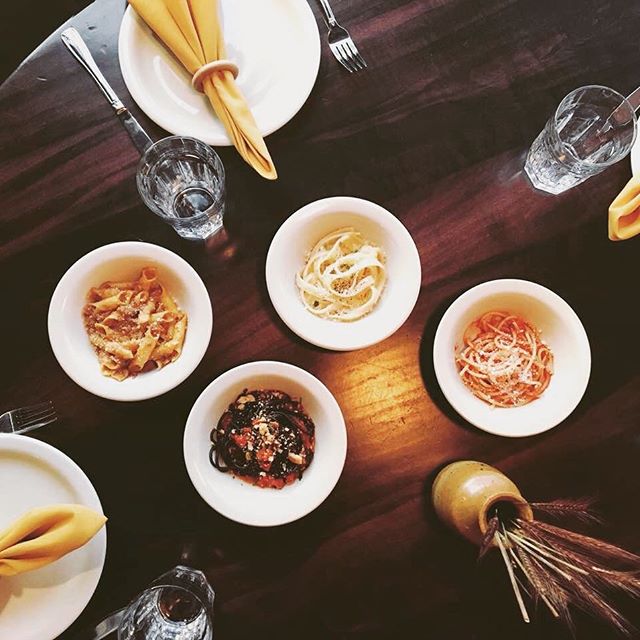 This neighborhood spot is a such a cozy eatery, even the name Coperta means "blanket" in Italian. Celebrating the food and wine of Rome and Southern Italy, this is a great romantic Denver restaurant that won't break the bank.
Start with the spuzzulia, a sampling of regional small plates, and work your way up to house-made pastas and traditional dishes like Eggplant Parmigiana.
The kitchen is helmed by Executive Chef Paul C. Reilly who also runs Beast + Bottle, another Uptown gem and great spot for a romantic dinner out in Denver.
Beatrice & Woodsley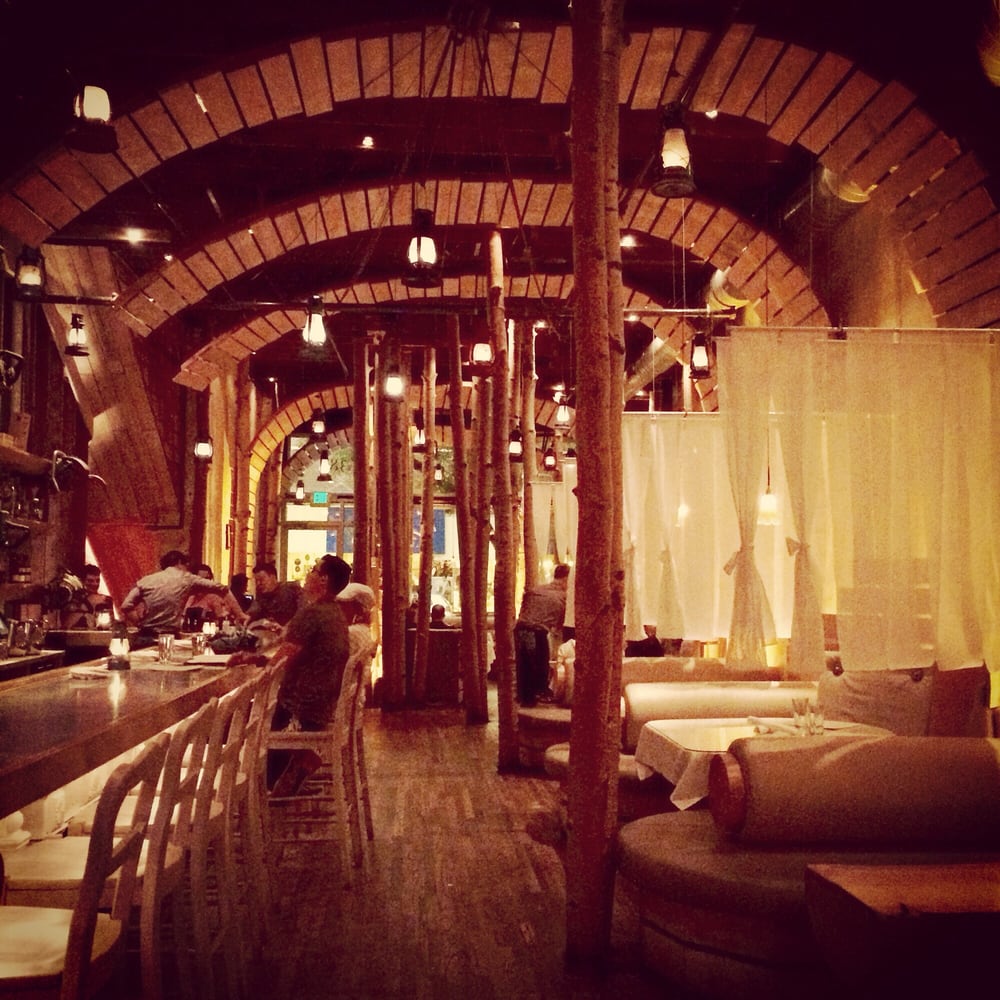 Broadway, $$$
If ambiance is your game, head down Broadway to Beatrice and Woodsley, which features a rustic American menu nestled in an urban aspen grove.
You'll feel like you stepped into a real-life fairytale upon entering the space, which is adorned with warm lighting and aspen trunks which stretch from the floors to ceilings.
LeRoux
Lodo, $$$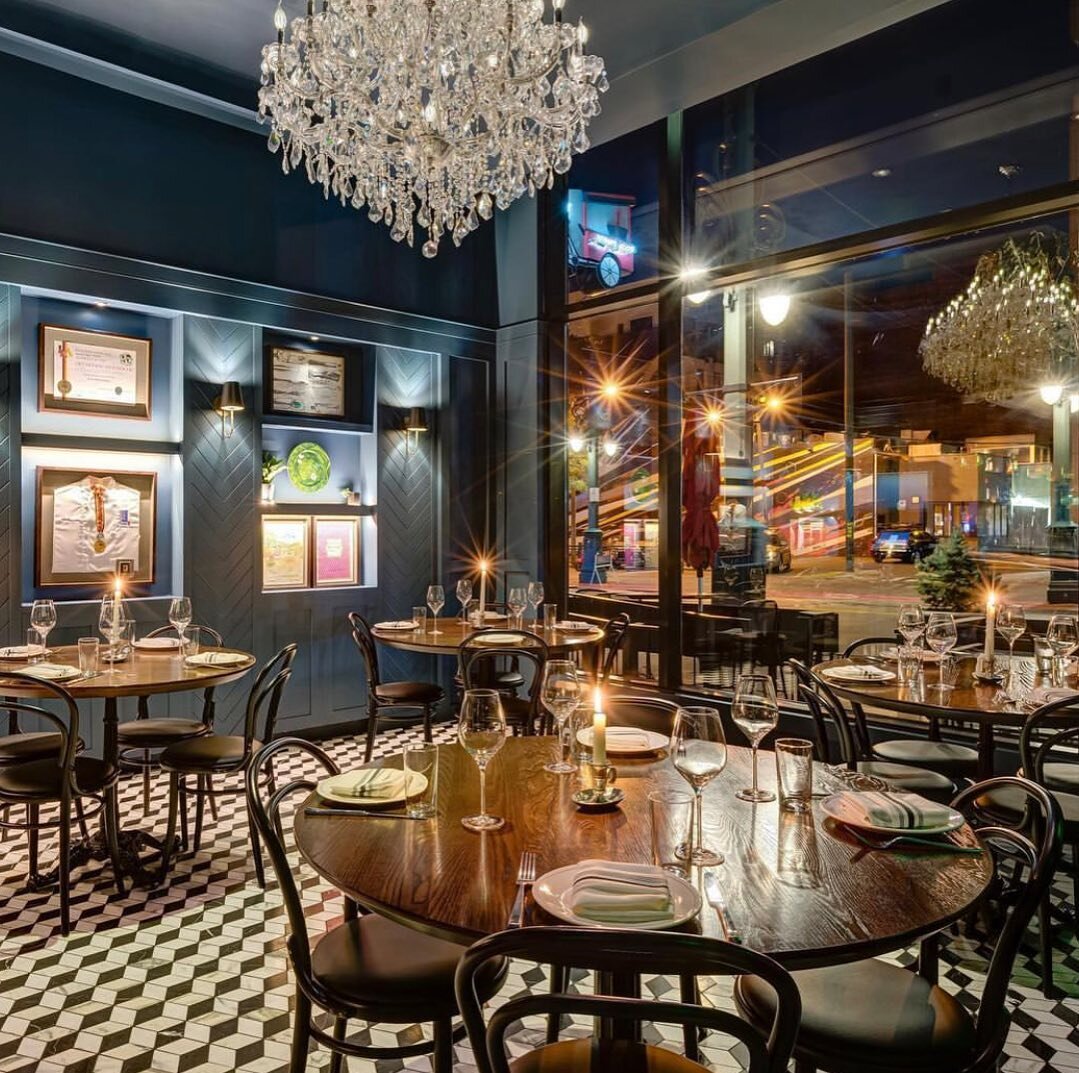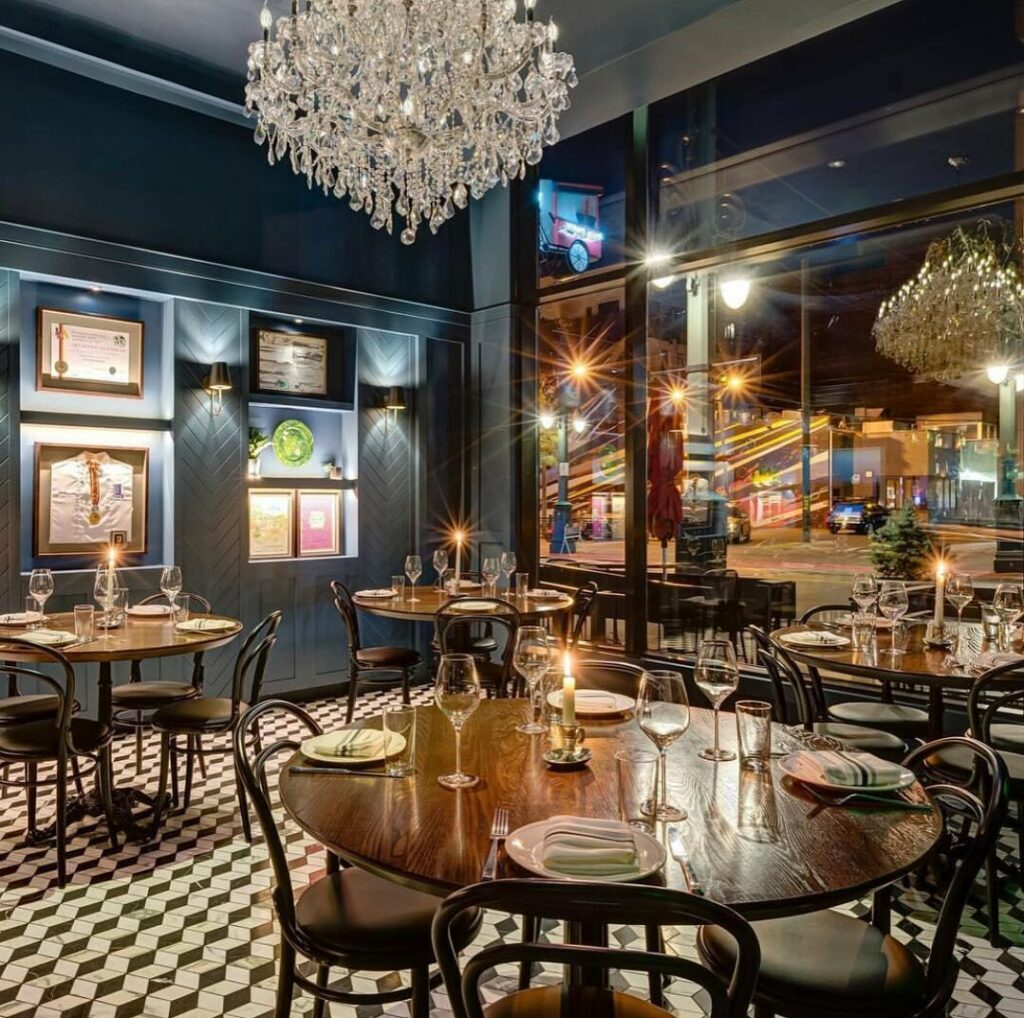 This lower downtown spot offers a cozy atmosphere with delicious French cuisine.
Opulent chandeliers dot the ceilings with candles on each intimate table, creating the perfect romantic place for a special dinner.
Start with the wagyu steak tartare, move on to entrees like their onion-crusted short rib, and of course finish with desserts like chocolate pot de creme.
Tavernetta
Lodo $$$$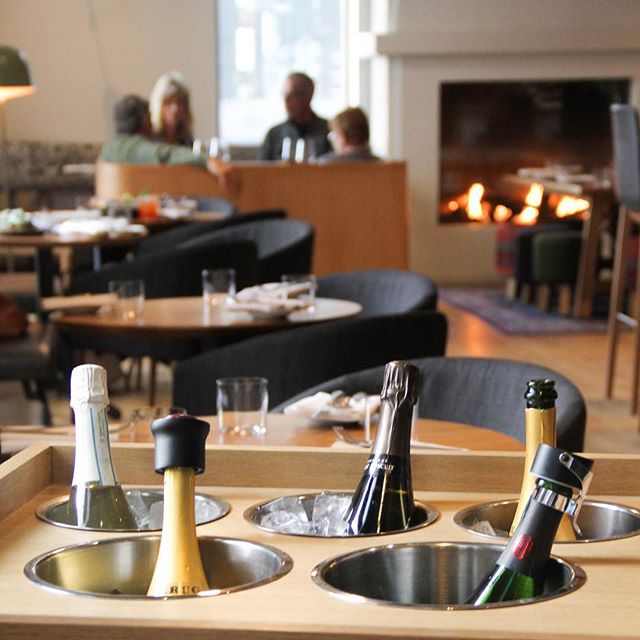 While Coperta will have you covered with dishes from Rome and southern Italy, Tavernetta is bringing Northern Italian cuisine into the heart of downtown Denver with a spectacular menu, space and staff.
Located right off the train platform behind Union Station, this new restaurant is owned by Executive Chef Lachlan McKinnon Patterson, the James Beard award-winning chef behind Boulder's Frasca and Pizzeria Locale.
He's teamed up with Master Sommelier Bobby Stucky and Peter Hogland at Tavernetta, and the restaurant is not only stunning in its decor, but everything on the menu is mouth-watering.
Whether you're stopping in for a drink by the fireplace in the lounge or joining for a full dinner in the open dining room, you're in for an impeccable meal and romantic experience at Tavernetta.
Fruition
Capitol Hill $$$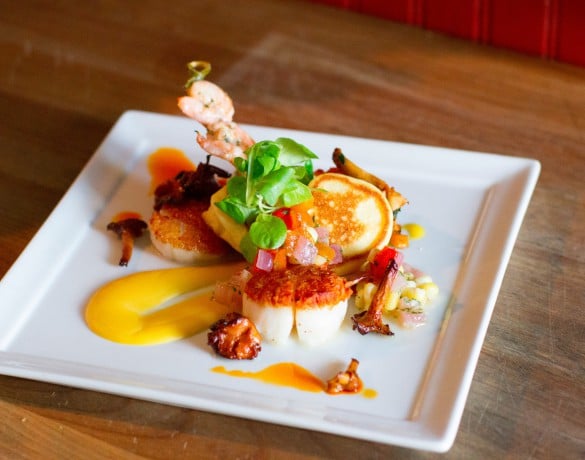 Owned by James Beard award-winning Chef Alex Seidel, this romantic neighborhood spot has been serving up fresh, farm-to-table cuisine since 2007.
The seasonally-driven menu is always changing, but you're guaranteed to enjoy a top-tier dining experience at this intimate Denver restaurant.
Try the veal cheek small plate and work your way up to mains like the Maple Leaf Farms Duck, or opt for a tasting menu.
They offer five courses for $75 or seven for $95 with optional drink pairings available.
Ultreia
Lodo, $$$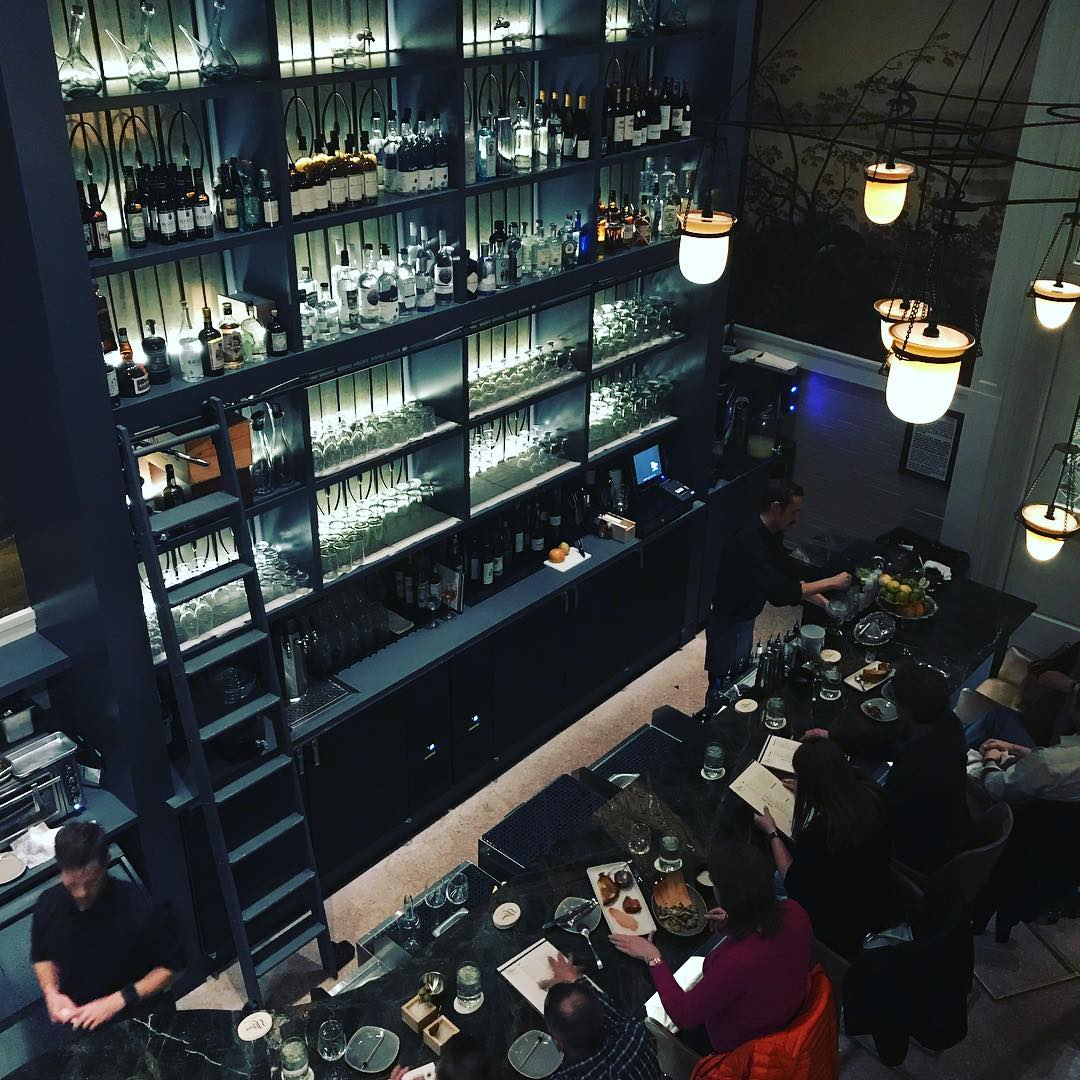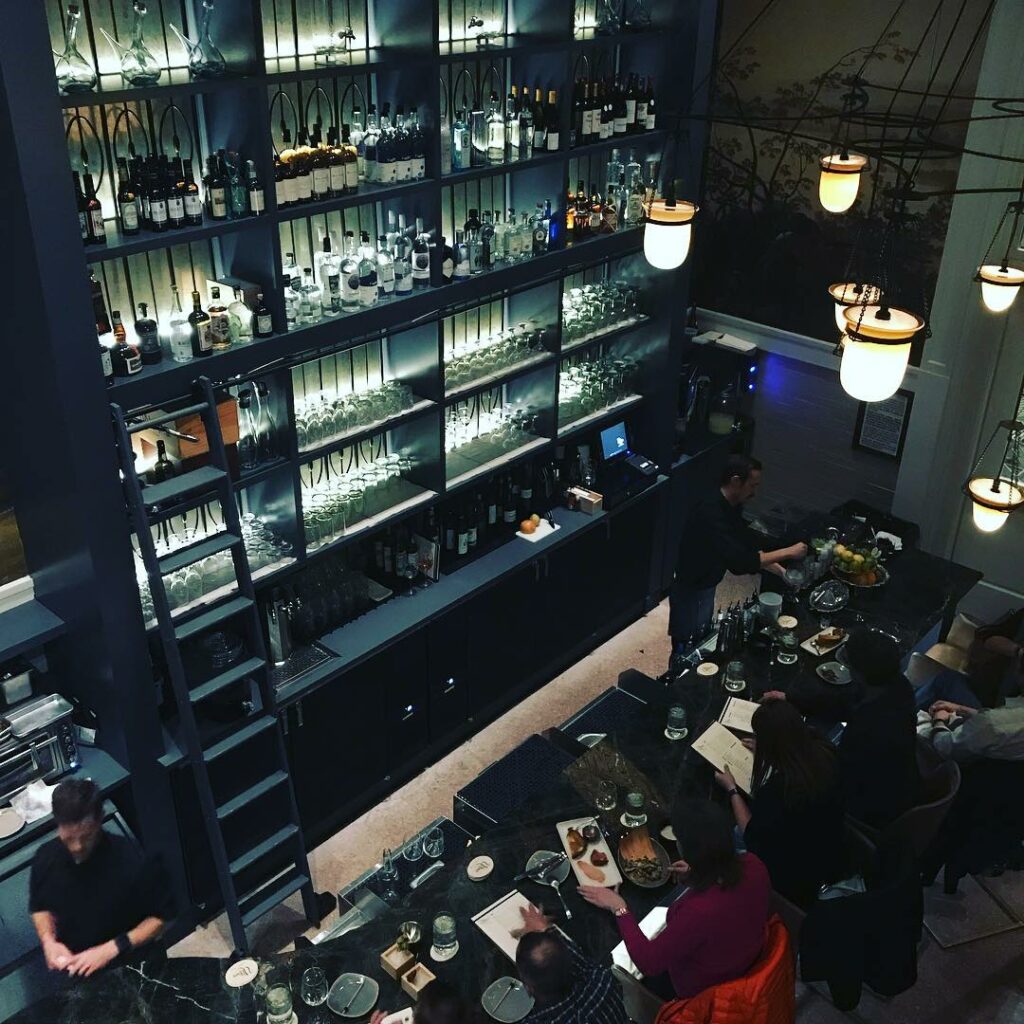 We absolutely love this little wine bar tucked away inside the iconic Union Station downtown.
Owned by Executive Chef Jennifer Jasinski, the James Beard award-winner behind Denver favorites like Rioja, Bistro Vendome and Euclid Hall, Ultreia's menu focuses on Iberian cuisine and highlights Portuguese and Spanish favorites like pinxtos (tapas from Northern Spain), Pico Pau (marinated beef flank steak) and Salt Cod.
Be sure you check out their extensive cocktail menu which features some incredible Gin Tonics served in traditional goblets.
Not into a full sit-down dinner at a romantic Denver restaurant?
Check out our favorite Denver bars and lounges for a cozy date-night drink:
B&GC
Cherry Creek, $$$
This hidden speakeasy may be tough to find, but it's worth the effort.
Located underground in what used to be a post office, B&GC can be accessed by ringing the golden doorbell hidden in the alley behind the Halcyon Hotel (but be sure to text for reservations first! It can be hard to get in).
This tiny spot has been called one of Denver's sexiest cocktail bars and features a unique menu of craft cocktails.
Want to make a reservation? Text (don't call!) 720-925-8598 no earlier than 3 p.m. on the day you plan to go.
Death & CO.
RiNo, $$$
Craft cocktail fans may already be familiar with this Manhattan-based bar, named one of NYC's most influential cocktail bars.
They expanded to Denver in May 2018 when they opened inside the Ramble Hotel in the heart of RiNo, a neighborhood rapidly establishing itself for incredible dining.
The Cruise Room
Lodo, $$$
This Denver staple resides inside the Oxford Hotel in the heart of downtown Denver and has been serving classic cocktails since our Prohibition days.
Marked by its signature pink lighting and art deco decor, the Cruise Room is a must stop for anyone looking for an intimate and cozy drink to mark a great date night in Denver.
Interested in exploring the best Denver restaurants and bars?
Join us for a food or cocktails tour, and we'll take you to our favorite local spots to eat and drink in the Mile High City.